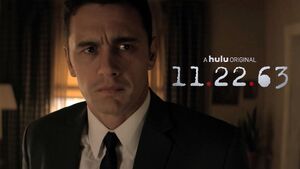 11.22.63 is a Hulu original series based on the novel, 11/22/63 by Stephen King. The series is executive produced by J. J. Abrams, Stephen King, Bryan Burk, Bridget Carpenter and Kevin Macdonald, the last of whom directed and executive-produced the first two hours. The series premiered on February 15, 2016.
Synopsis
A teacher discovers a time portal that leads to October 21, 1960 and goes on a quest to try and prevent the assassination of John F. Kennedy. His mission is complicated by the presence of Lee Harvey Oswald, the fact that he is falling in love, and the past itself.
Cast
Main Cast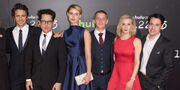 Stars billed in the opening credits.
Guest Stars
Co-Stars (select)
Production
Executives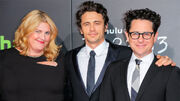 Directors
Writers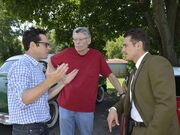 Episodes
Gallery
Videos
Trailers
Behind the Scenes
Character Insights
Promotional Images
References
External Links